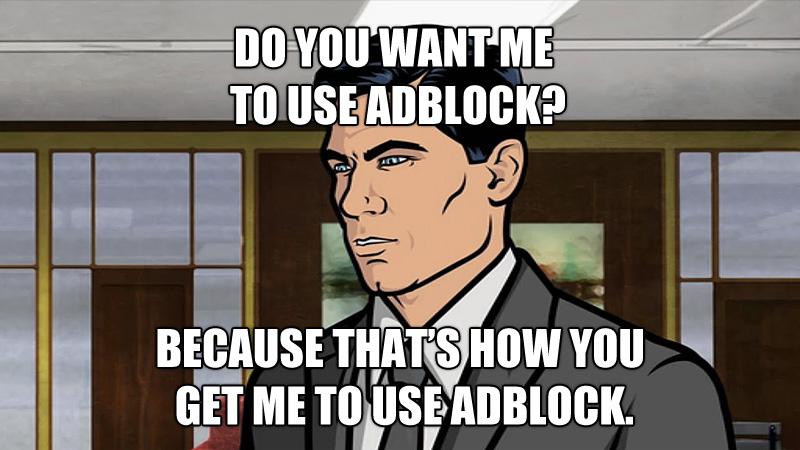 I have ads
As you may have noticed there are now ads on my website. Don't worry, I put them there myself. They are through Google Adsense.
Ads in general and how they generate revenue has always been a mystery to me. When I read articles like this one about how Crossy Road earned $1 million through ads in just 20 days I'm like: "How?". So I have always wanted to try ads for myself to get some insight into the whole process. I don't have any mobile games in the making or a popular Youtube channel so ads on my website seemed like the easiest route to try this for myself.
At first this was just going to be an experiment which I was going to end after I figured I had learned what I wanted, but after seeing my revenue for the first day with ads I think this is a good way of recouping my hosting costs for this site. As Unity is just a hobby for me I have no intention of charging for the things I make with it, at least not at the moment, so I feel ads are an easy way to allow me to share the things I make on here without the website costing me money. I also have Unity Pro (I need it for the dark grey skin :p), but recouping that cost through ads is perhaps not realistic... yet.
I don't want to discuss any specific numbers, but at the moment it looks like the measly revenue I get from ads are enough to cover the measly hosting costs I have for this measly site.
I'm doing my best to remove any obnoxious ads that appear. At first I got animated ads, but I have been able to disable those. And I will continue to watch what ads are shown on my site and try to get rid of the ones I don't want. There are also many rules and guidelines you must adhere to to be a part of the Adsense program. Some of which I'm in the process of remedying. I will try my best to make the ads as unobtrusive as I can, but if you feel like you have to use adblock then go ahead, I won't stop you. If there are particular ads you find offensive please let me know.
Thanks for understanding.