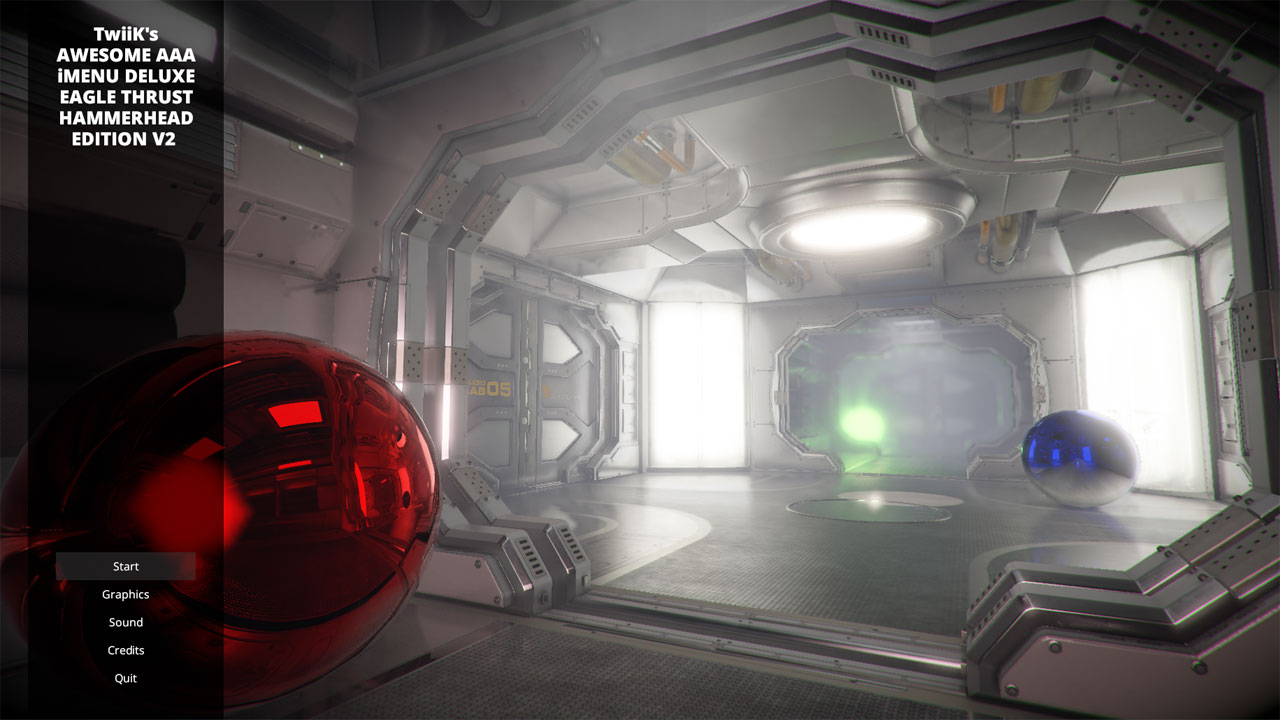 New Unity project: In-game settings menu
This project is an example of how to setup an in-game settings menu in Unity. The main focus is on graphics settings, but I felt just having the graphics settings menu by itself would feel too disjuncted so I included it as part of a full menu.
With this project I focused on showing how you can handle in-game graphics settings in Unity. I've seen so many games, even released ones, who just give you the Unity game launcher with "Fast", "Good", "Fantastic" settings which is bullcrap when it's so easy to do it properly. This entire project probably only took me 20 hours to complete. Unity even let's you adjust every single setting in real time without having to restart the game which some AAA games can't even do in 2015.
I've learned a lot through this project: About interacting with the new UI system through script, about inheritance and advanced coding topics, I've gotten my hands dirty with Unity events and I've really seen why the new audio mixer is useful. Overall this project has taught me a number of cool new things and I hope it does the same for you.
Check it out or download the project here:
/projects/in-game-settings-menu
PS: I cleared the lightmap before I uploaded the project because it doubled the size of the project. So remember to bake it again when you open the project.