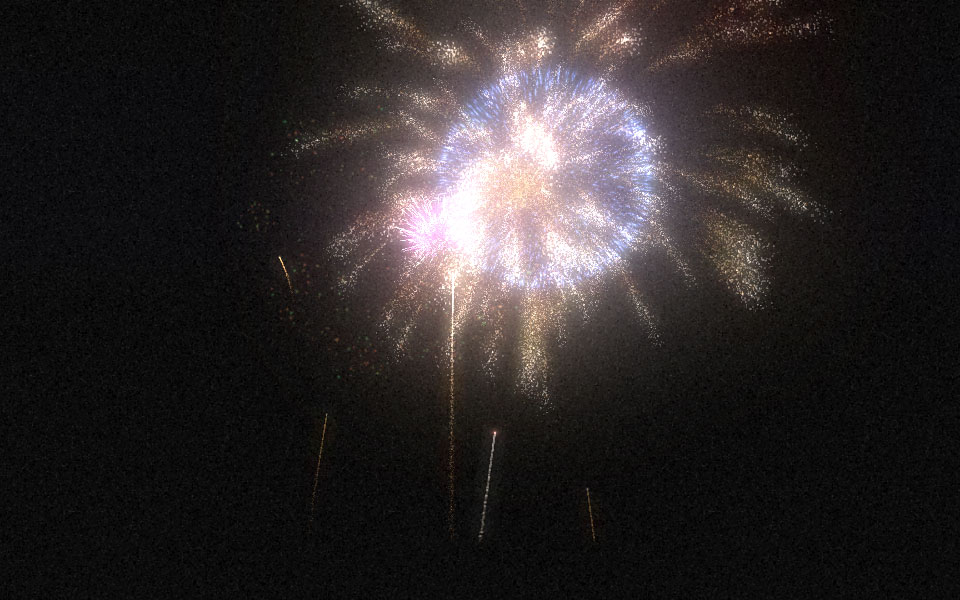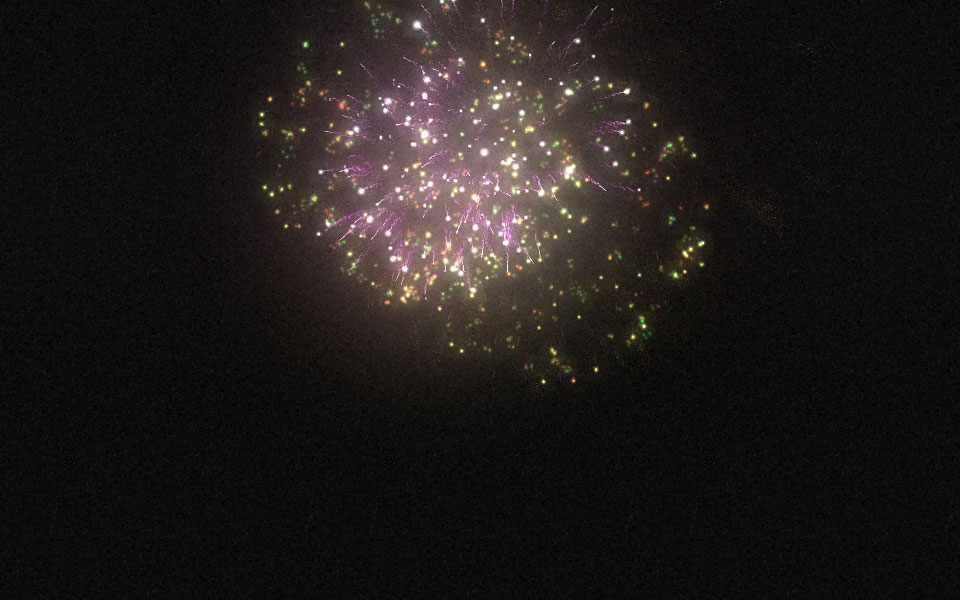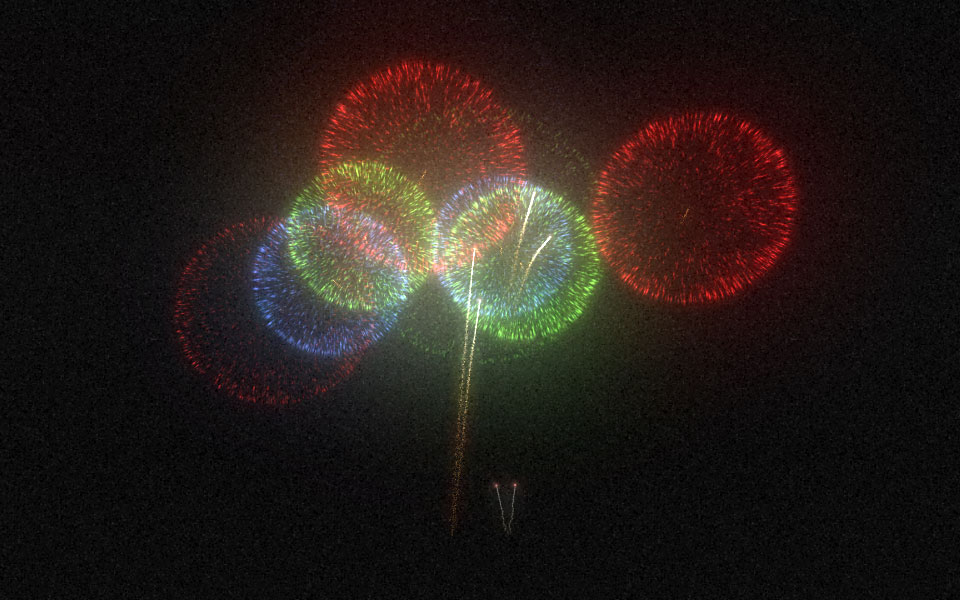 Shuriken Fireworks
Just a simple scene to test some of the possibilities of the Shuriken particle system without resorting to scripting. It's based on the one of the example scenes included with Unity 3.5
I started on this a long time ago, but I recently got back into Unity so I've been trying to finish some of the projects I had which were not highly unrealistic. So I polished this some and called it done. But I did spend hours tweaking the particles without really getting anywhere. I'm not really a fan of Shuriken in that regard. It's really hard to tell how changing a curve will actually influence the look of your particle system because the interface feels so disconnected. It's also very clumsy to work with compared to for instance a node based interface.
I also spent a long time trying to mimic a shaky camera being held by a person watching the fireworks through animations, hence the look of the scene itself, but when I began this project I messed up the scene scale so moving the camera just slightly would reveal how close the camera actually was to the fireworks and it made it look like a miniature. So in the end I just deleted the animations. I was also fiddling with some DirectX 11 bokeh effects to simulate camera focus, but I scrapped that as well. I'm proud of myself for managing to avoid feature creep for once as it's very much visible in all my old projects.
The sound effects are from freesound.org and all credit go to their respective creators. The links are listed below:
https://freesound.org/people/unfa/sounds/209310
https://freesound.org/people/Robinhood76/sounds/65731
https://freesound.org/people/Heigh-hoo/sounds/21410
1.0.3 - April 19, 2020
Upgraded the project to Unity 5.6.7 and moved everything to Github.
1.0.2 - January 10, 2017
Added Windows and Mac standalone builds.
Added a README.txt to the project.
1.0.1 - January 1, 2016
Upgraded the project to Unity 5.3
1.0.0 - May 6, 2014
Added sounds to the mortars firing
Changed the fireworks a bit
Made it a 60 second sequence which loops
Made the project folder available for download
0.1.0 - July 20, 2012
There are no known issues or planned features at this time. If you've encountered a bug or have suggestions for additional features feel free to leave a comment and let me know.