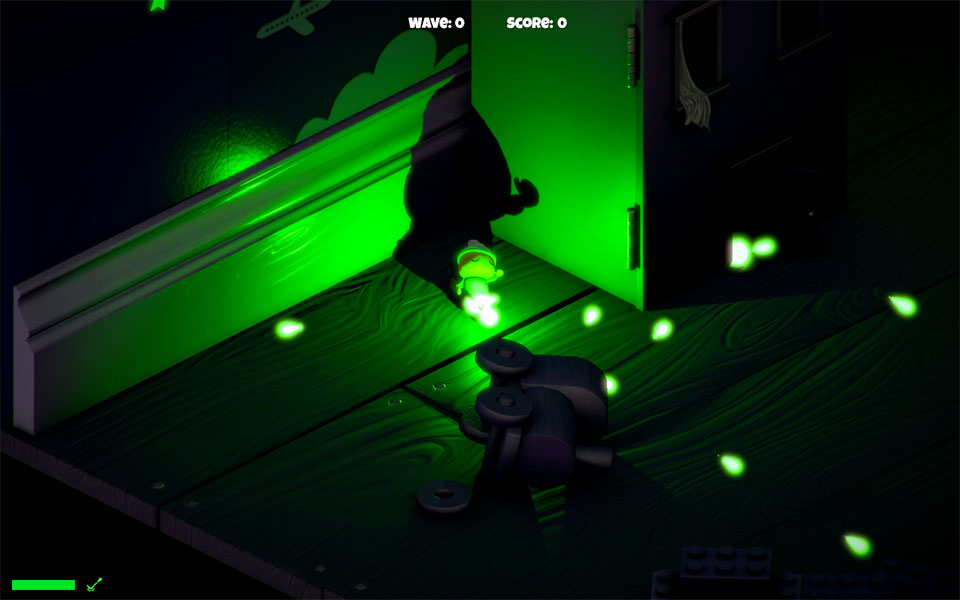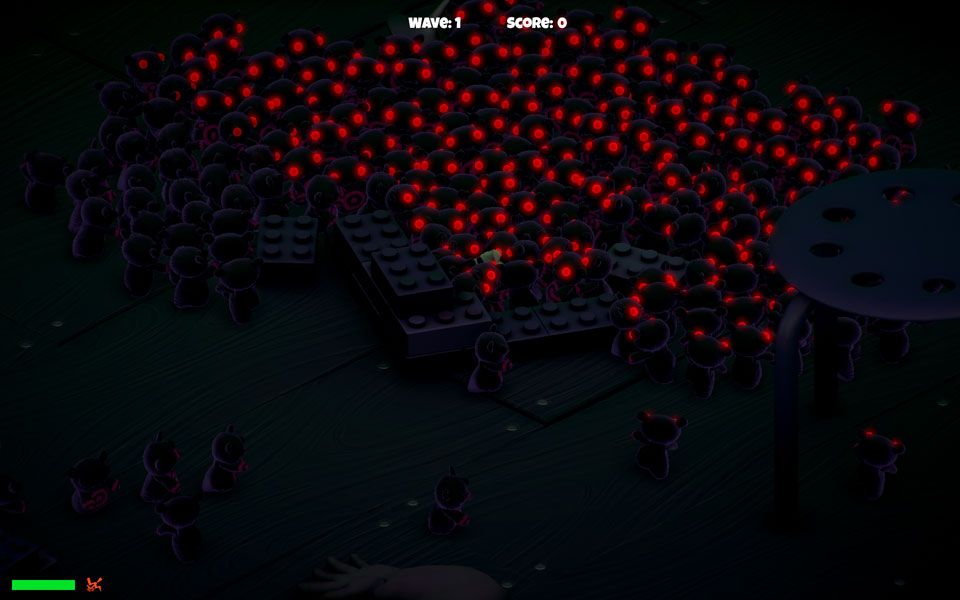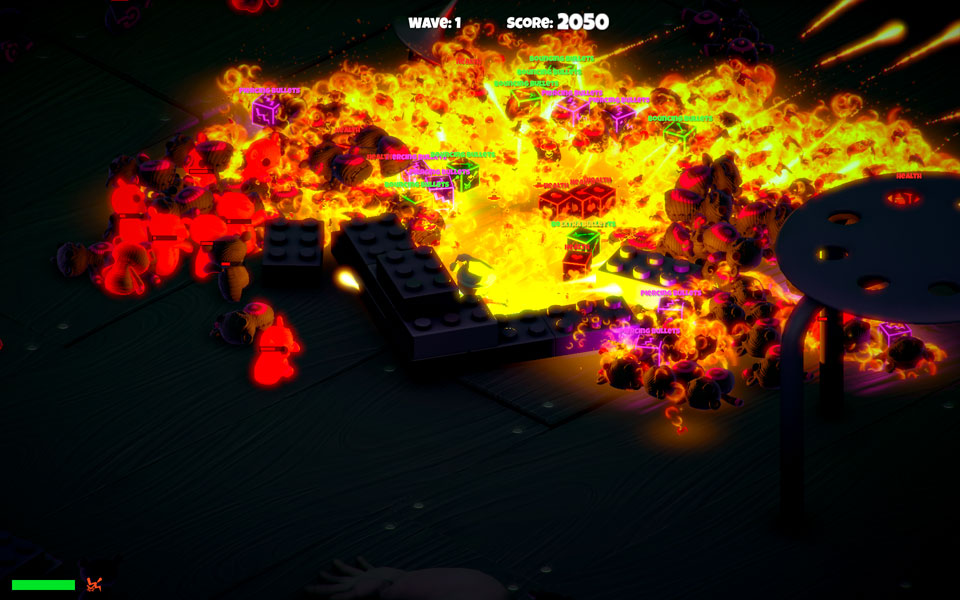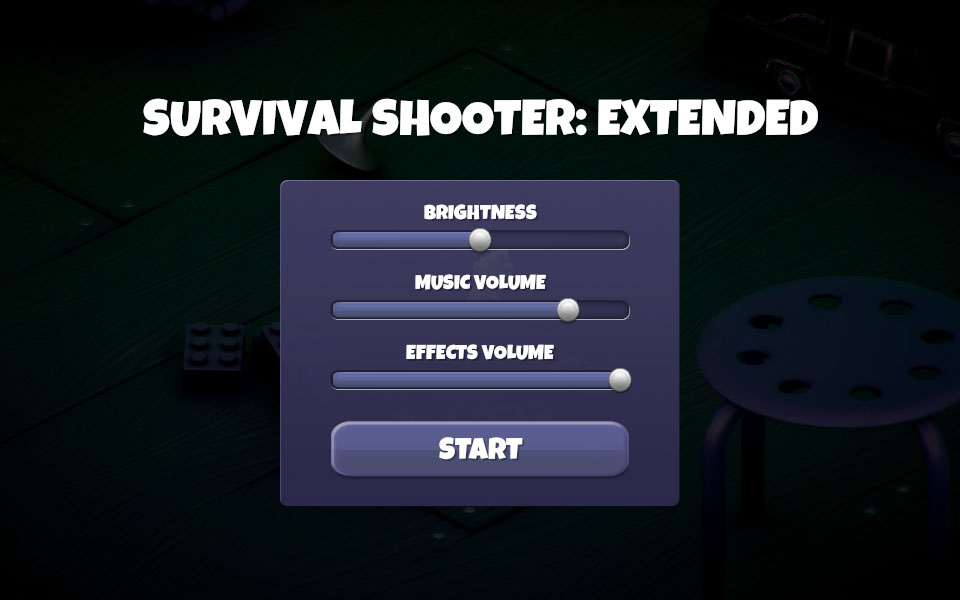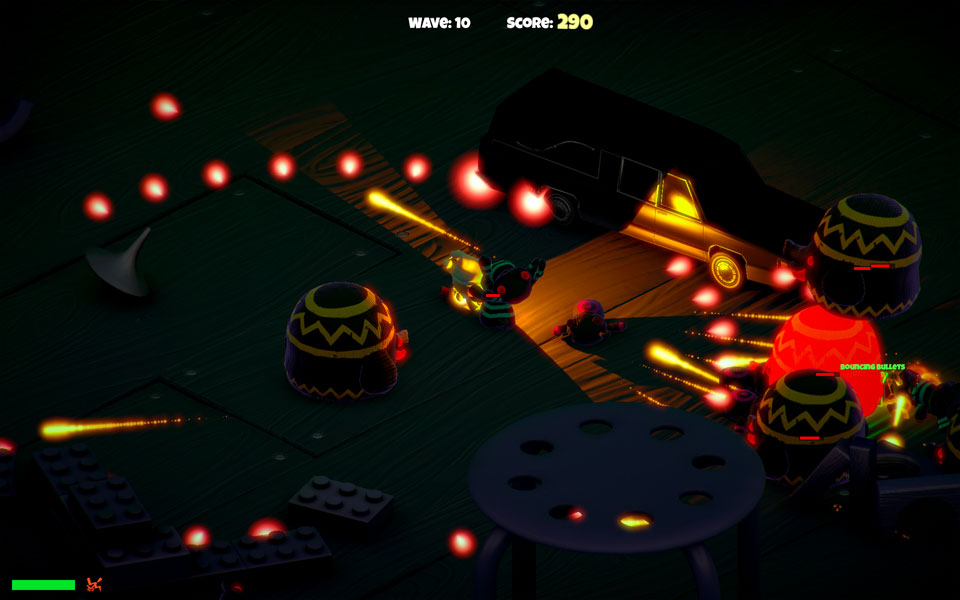 Survival Shooter Extended
Here's my version of the official Unity tutorial project, Survival Shooter. Basically it's the original project with a lot of features and polish piled on top.
This game has 10 waves, but it loops around with increased difficulty after wave 10. However, It starts to break down around wave 10. The amount of enemies and effects become overwhelming and the difficulty is not very well balanced. You can however fix that yourself, there's a link on the right for you to download the entire project to alter as you please. I don't enforce any licenses or regulations on your use of the project or its assets, but there may be some tied to the original tutorial project. Those still apply obviously. Please check out the original tutorial and tutorial project just to be sure if you intend to do something with the project you're not sure if is allowed or not.
Among the changes I've made are different enemy types with different behaviors, enemies now come at you in waves, there are power-ups, as well as numerous other tweaks to effects etc. And enemies dissolve when they die. Spent quite a bit of time on that one as I've never really written a shader before and this one was a bit tricky. Hope you find something useful in there. The tutorial is great and I feel like I've made some worthwhile additions to the project.
Based on the official tutorial available here: https://learn.unity.com/projects/survival-shooter-tutorial
1.1.3 - April 18, 2020
Upgraded the project to Unity 5.6.7 and moved everything to Github.
1.1.2 - January 9, 2017
Upgraded the project to Unity 5.5.
Added Windows and Mac standalone builds.
Fixed an issue with a sound that wasn't playing through an audio mixer.
Upgrading to 5.5 made the lighting brighter so reduced it a bit to match the old look, but it's still slightly brighter than before because I thought it was too dark before.
Added a README.txt to the project.
1.1.1 - January 1, 2016
Upgraded the project to Unity 5.3.
1.1.0 - November 11, 2015
Changed all the assets to the ones in the official Unity 5 version of the tutorial. Except for the player and the enemies because they use my custom dissolve and rim light shader which is essential to a lot of the effects.
Added all the image effects and snazzle from the official Unity 5 version of the tutorial.
Added the pause menu that I initially forgot.
Added a brightness slider to the pause menu which uses an extremely simple image effect I made to darken/brighten the image, because the game is quite dark now.
Made it so you can add and change waves through the inspector instead of through code.
Managed to make it so my dissolve shader actually glows through the use of emission. Managing to combine this and the rim light effect in the same shader made me feel like some sort of shader super guru.
Made the enemy/player hit effect tighter and much nicer in my opinion
Removed the directional light, effectively cutting the amount of draw calls in half. The realtime and baked global illumination looks really nice on their own so there was no need for it.
1.0.0 - November 18, 2014
There are no known issues or planned features at this time. If you've encountered a bug or have suggestions for additional features feel free to leave a comment and let me know.