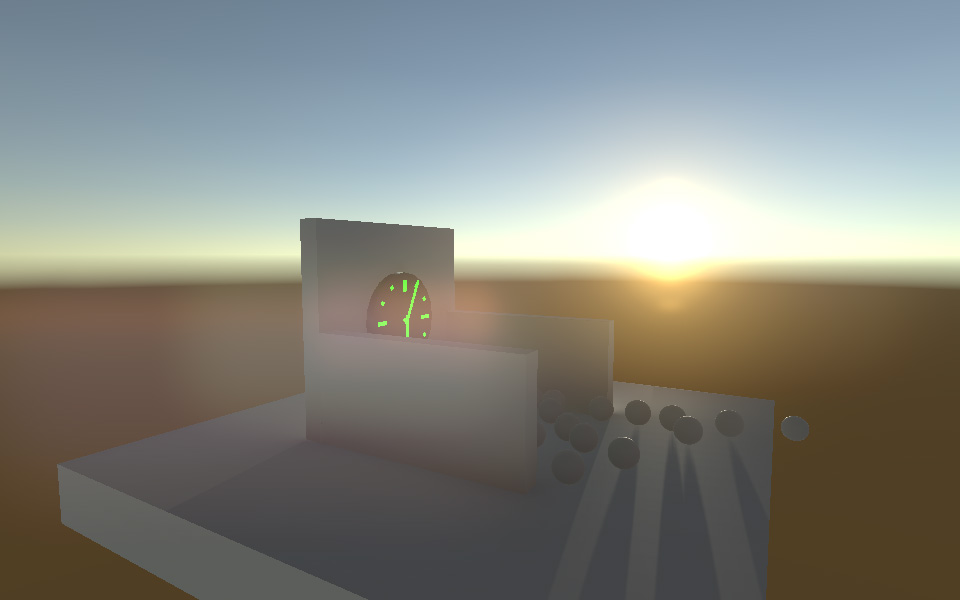 Unity 5 day night cycle example scene
This is just a simple webplayer example scene for my short tutorial on how to create the simplest possible day night cycle in Unity 5.
The tutorial is here:
/articles/simplest-possible-day-night-cycle-in-unity-5
You can download the project folder from the link on the right.
1.0.1 - January 1, 2016
Upgraded the project to Unity 5.3
1.0.0 - March 9, 2015
There are no known issues or planned features at this time. If you've encountered a bug or have suggestions for additional features feel free to leave a comment and let me know.